Bozeman Continues To Grow With New Proposed Airport Expansion
Posted by Nathan Hart on Friday, January 19, 2018 at 11:04:15 AM
By Nathan Hart / January 19, 2018
Comment
It comes as no surprise to most of us that Bozeman is quickly growing, in terms of both population and city development. In the past seven years alone, we've grown from 37,000 residents to more than 45,000. Last year was a record year for the Bozeman Yellowstone International Airport, which is located in Belgrade and is the busiest airport in the state— there was an 8.4% increase in the number of travelers in and out of Bozeman, and 29% of all air travelers in and out of Montana fly through the Bozeman airport.
To better accommodate those flying in and out of Bozeman, plans to develop more than 50 acres of land south of the airport have been submitted. These plans include a mixed-use complex that will hold hotels, retail stores and restaurants. A Connecticut-based developer, Charter Realty & Development, is currently in negotiations to purchase the property from its current owner Knife River, a construction materials company headquartered in Bismarck, ND. 
With both the number of new listings and pending sales increasing in Belgrade, this development may also be beneficial to Belgrade residents and those looking to relocate to the area.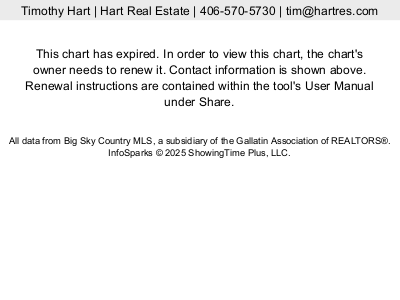 ​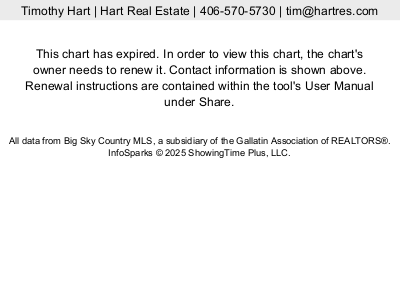 While the median sales price for Belgrade sat at $279,900 last month, this is still lower than that of Bozeman, with its median sales price hovering around $369K. Dan Zelson, a principal with Charter Realty, states that with growth coming out of Bozeman and into Belgrade, long-term plans may include residential buildings. While this isn't part of the current proposal, this development could take place as soon as next year, with its first tenants moving in by 2019.
The plan will be presented to the Belgrade City Council on September 18th. Whether or not lower median sales prices are encouraging some Bozeman residents to relocate to Belgrade, the area is indeed expanding and will likely continue to do so with such a busy airport nearby that continues to set new passenger records every year, as well as with the high population growth rates we've been experiencing in recent years.