Bozeman Summer 2022 Market Update
Posted by Erica Hart on Wednesday, August 24, 2022 at 8:31:28 AM
By Erica Hart / August 24, 2022
Comment
What is happening in the market? Here is a snapshot and our take on what to expect as we finish out the year.
MARKET SHIFT
The market has finally shifted closer to "normal" after a crazy post pandemic 2021. In 2021, the inventory stayed well below 1 month of supply for most of the year for residential properties in all price bands in the Bozeman/Belgrade areas. As we thawed out of the winter market in early 2022, the frenetic bidding wars were a sign of market demand, some of which is normal, but the intensity was in anticipation of rising interest rates, with some properties going well over asking price.
EFFECT OF LAST INTEREST RATE HIKES
The last time we saw a jump in interest rates was 2018, when the rates climbed about 1% higher. This slowed the summer market more than normal and sellers had a hard time pulling back from the market high that occurred in the spring. As a result, some inventory did not sell and we saw price reductions across the market. The same is now occurring.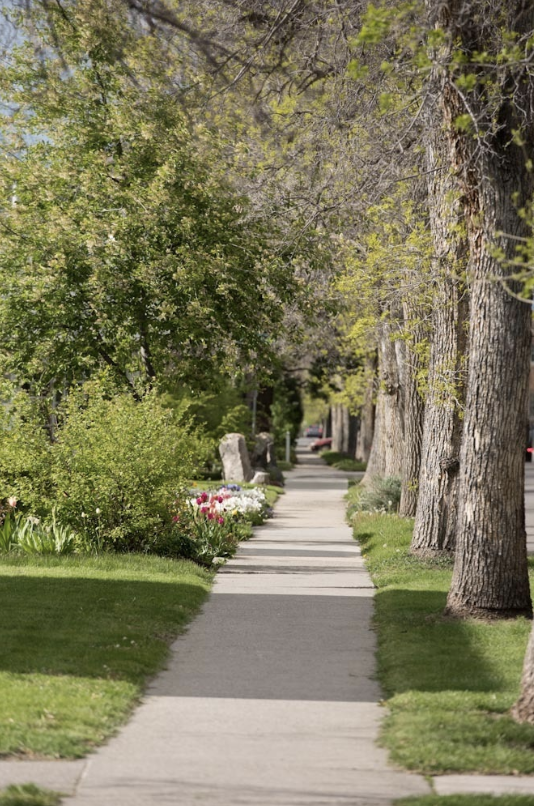 NORMAL BOZEMAN/BELGRADE AREA MARKET
In a normal Bozeman market, we see a drop in buyer activity in early July. Sometimes, the entire month of July is sluggish. We did not see this as much last year and many folks have forgotten what is normal.
LOW INVENTORY PERSISTSWe still have low inventory. In a balanced market, there is at least 6 months of inventory. We have just over a month of inventory in most price bands and types of properties. This is giving buyers the opportunity to make better de
cisions and avoid intense bidding wars. The rapid shift in the current market has allowed us to accumulate some inventory–which is good for buyers. NOW is a good time for buyers to take advantage of some inventory.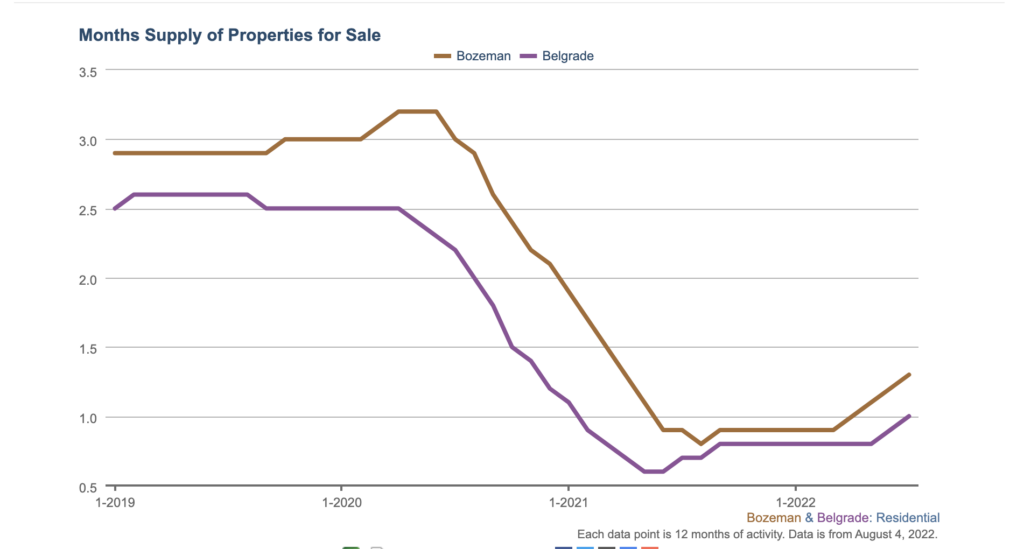 OPTIONS TO TAKE ADVANTAGE OF THE CURRENT MARKET
If you have been considering buying or you have been in the market and are discouraged by rising interest rates, you have options. Speak to your lender about buying down your interest rate and get into the market before the next wave of price increases.
If you are worried about the effect of a potential recession on our housing market, please know that in the last 5 recessions, housing prices dipped in only two. One of those recessions was driven by the subprime lending practices and financial market missteps. The other recession with a decline in housing prices saw a 1.9% drop. Housing Recessions and Recoveries; Corelogic.com
WE ARE HERE TO HELP
We are happy to share market data with you and talk through your concerns or apprehensions. Our view is that timing for Buyers in Bozeman could not be better than now. We are at the height of our inventory for 2022!